2 tags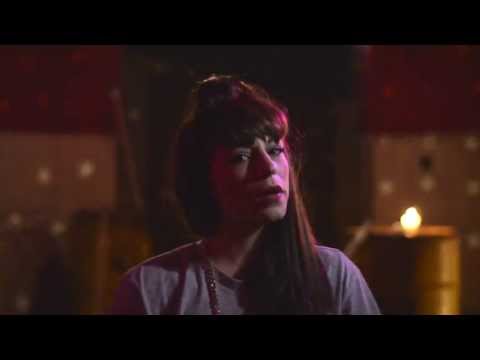 2 tags
2 tags
2 tags
2 tags
1 tag
1 tag
3 tags
2 tags
1 tag
1 tag
2 tags
2 tags
Best of 2012 in K-Pop
I was not going to make a list of my favorite albums this year, because I realized that I hardly listened to any, but then I thought to myself: "Hey, I've listened to a lot of k-pop!". So here is my list (in no particular order) of favorite releases in k-pop: G-Dragon - One of a Kind This is the album that I was looking forward to hearing the most in 2012. Ever since I heard...
1 tag
3 tags
1 tag
2 tags
3 tags
2 tags
2 tags
2 tags
2 tags
1 tag
I'm back (again).
I am really sorry for acting like a crybaby every few weeks and announcing that I need another break from blogging, again. I am quite the perfectionist and I wanted my blog to be perfect, which put a lot of pressure on me because I could never to live up to my own expectations. But during this last break I had an epiphany, all of a sudden realizing that my blog will never be perfect because...
1 tag
Bye for now
I don't know when, or if, I'll be back. You can still find me on twitter and send me your music via email, but nothing will be written here. To those involved in the 'secret' project I have been working on for quite a long time now: don't worry, it will see the light of day. I apologize for being the worst at projects. I will be in touch.
1 tag
1 tag
2 tags
1 tag
1 tag
1 tag
1 tag
1 tag
4 tags
I LIEK DIS
1. mikey - "i think you're truly special" [bandcamp] i liek dis  mikey - i think you're truly special 2. Ghosts - "The Night Out" [bandcamp] i liek dis 2 Ghosts - The Night Out 3. Jkub Dajewl Er - "Feel" i liek dis 3 4. dopecellar - "Pentagraham" i liek dis 4
1 tag
1 tag
1 tag
1 tag
1 tag
1 tag
CCC3.0
When two months ago I announced that I would be taking a break from blogging, I also told you that some day I would be back. And that day is almost there. Somewhere next week, during the first week of the new year, I'll start sharing and writing about music again. Back to the old format. Before I do so, I would like to properly end 2011. It has been a very strange year for me personally and...
2 tags
Halloween Intermission
Those who follow me on twitter know that I have decided to take a break from blogging for a while. Again. The last couple of weeks I have had a hard time trying to find good new music to include in my mixes. But I realized that it might not have anything to do with the amount of good music being produced, but with me. That's why I'm taking some time to decide what's next for me...
6 tags
III - One Small Step
More music! Listen below or on 8tracks. 14 tracks - 47:04 Nuve - Half & Half Ft. Keek Taps - ~Fluttersad~ ▲❏l❍❏▼❏❍l❏▲ - ❍) det lilla extra - en enda röst h∞d∞ - underground Hollow Pigeons - Akumu amor, est. - <>dark cryztal<> BASKETBALL CAMP - M83 vs Beastie Boys (Midnight-gerlactic) Halls - Swan (Nobody Wants To Know) Sipp - Didja Trillennium Falcon - Trust Me ...
5 tags
II - You Sea Through Me
Music! Listen below or on 8tracks. 13 tracks - 51:49 ungerade - watch me do Snow Walls - Mint Hello Invaders - Otom Lake Pressed And - Parties Crack Commando - Seq1 Courtship - Housed (Drifter Remix) Austin Copeland - make it snappy D▲N▲S▲R - DROVVN Hyker - The Flight teléquanta - inside out Meszahline - With Wings Ponogai - Age Cold Love - Velvet Veins
4 tags
I - Cross My Heart
I've been listening too some of these tracks for quite a while, like "Rifle in the Pocket" by Symbols and "Castin' Lights" by KNWLDG HIGHS, but most of them are ones I stumbled upon over the last couple of days (or got as a submission recently). You can listen to the mixtape below or head over to 8tracks and listen there. Recommendations: Go download the...
2 tags
CCC2.0
This is my first post in months, which feels weird. Back in May I lost the will to write about music. I felt like I had nothing to say and that feeling still lingers. Never did I stop searching for good music though, because there is a lot of it out there that needs uncovering. Lately I've missed sharing what I find though, so from now on I'll be posting tracks again. Instead of writing about...
1 tag
1 tag
2 tags
1 tag
1 tag